brinley turned 9 years old on friday. 9 on the 9th month and the 19th. love all those 9's.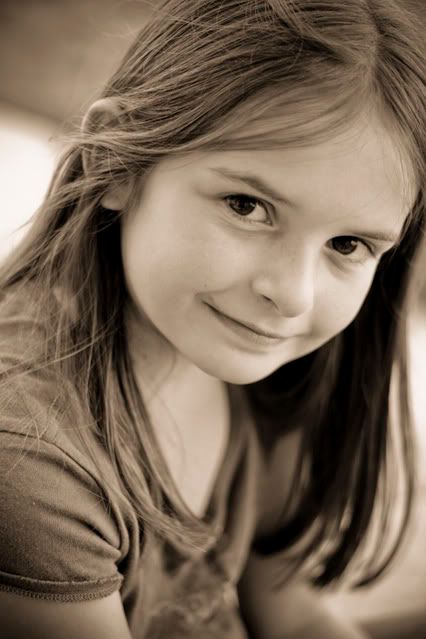 so she decided on having a sleepover...inviting her 4 best friends. she made me feel so guilty not having a "craft" planned so when i was in town i picked up some little scrapbook stuff in the target dollar spot! love that area...always great finds there. so, we waited for jordan to get home & then we started on the scrapbook. none of these girls had any experience so that was interesting. they loved it though. we took a break once they got their papers down to cover their pages...we went & took photos outside.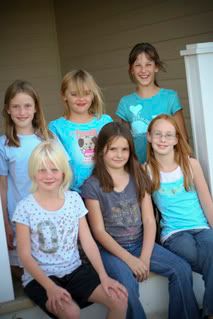 it's funny how they complain at first but once i start snapping away they get into it & totally love it. i printed the photos out. then they started playing outside & played forever, until dark. then we opened gifts & they were so wound up!
then once they came off their sugar high it seemed they all hit a brick wall. everyone was crying at some point or another...except for jordan. they couldn't sleep w/ a fan on in the girls room for noise, they couldn't sleep w/ a nightlight, they wanted their moms, they couldn't sleep because so & so was crying, on and on. it was so bad i wanted to pull my hair out. we all needed sleep. so i turned the light out & they were all asleep in less than 5 minutes. ah, silence. i swear...no more sleepovers. from now on...only a small party for a few hours!