here are just a few of the layouts i completed last weekend...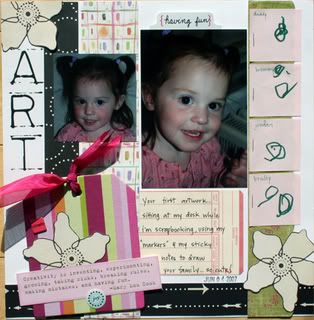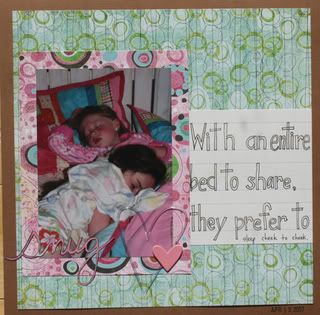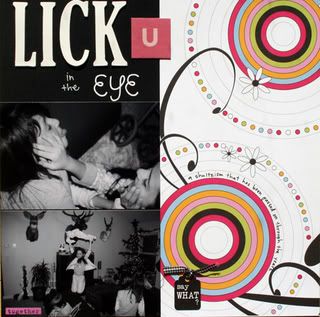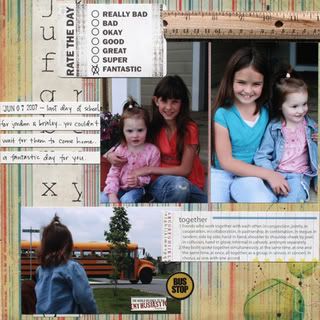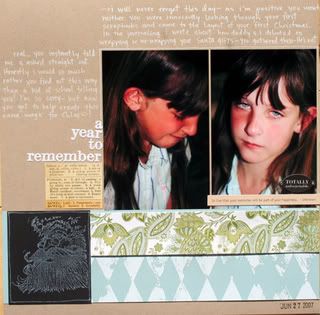 this last one is so entirely sad looking...jordan found out about santa this summer through looking at one of her first scrapbooks...i had journaled about how buck & i for her first christmas debated on whether to wrap or not wrap her "santa" gifts...hence she learned it's all a scam! poor thing!
i'll be posting more later this weekend...happy weekend to you. tonight we are goint to church for a "movie & supper" then tomorrow looks like we are switching beds around. a neighbor is giving j&b a bunk bed (twin on top-full on bottom) & so chloe is going to be getting brinley's old bed...her big girl bed. she's still in her crib...she's going to be 3 in jan....i think its time!